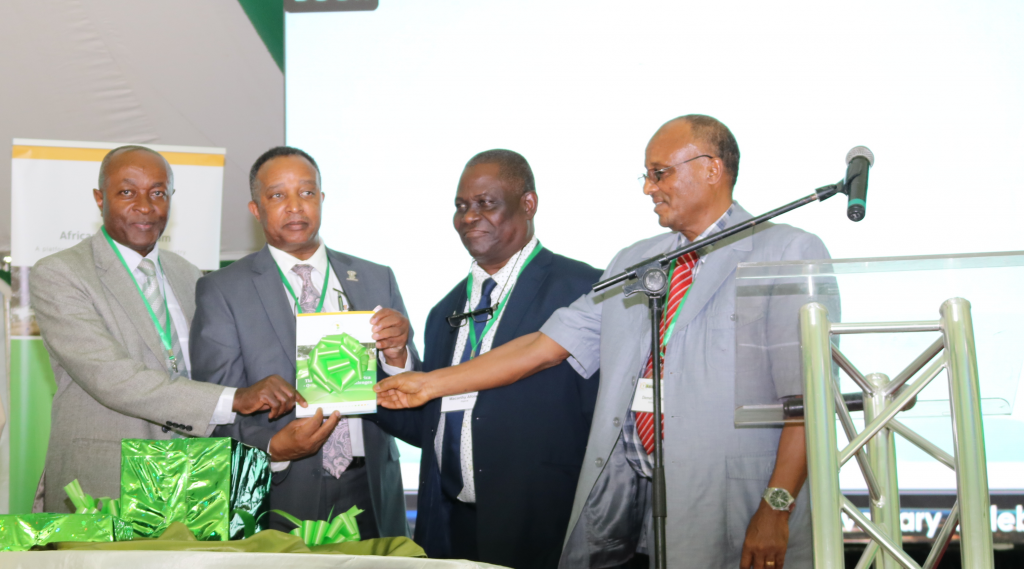 On May 22, 2019, the African Forest Forum (AFF) celebrated its tenth anniversary with the launch of eight forestry related training compendiums on basic science of climate change, carbon markets and trade, climate modelling and scenario development, and international dialogues and processes in climate change; as well as a book titled, "The State of Forestry in Africa: Opportunities and Challenges.
Established in 2007 as a non-political, non-governmental, and not for profit international organisation, the African Forest Forum (AFF) is an association of individuals with a commitment to the sustainable management, wise use and conservation of Africa's forest and tree resources for the socio-economic well-being of its peoples and for the stability and improvement of its environment. AFF undertakes its work in an objective and independent manner.
For more than a decade, AFF along with its partners, has worked on the science-policy-development interface that is crucial for enhancing sustainable forest management (SFM) practices on the African continent, as well as proffering solutions to the many challenges afflicting the sector. In this regard, eight training compendiums were developed in a pedagogical manner to support capacity building and skills development on the continent to facilitate better handling of climate change issues in forestry.  The compendiums were developed by several expert teams and validated by forestry stakeholders at a workshop organized jointly with the University of Ouagadougou from 12-16 March 2018 in Burkina Faso. Thereafter, they were peer-reviewed by a number of experts before being edited for production. They were officially launched by AFF on May 22nd :
The compendiums are tailored for different audiences, including those at professional and technical levels, as well as for guiding delivery of short courses. The latter also target extension agents and civil society organisations that interact with local communities; and this is the approach AFF has taken to get its information reach local communities.
The training compendiums are the first of their kind in Africa, and most likely in the world, and are based on demands by African forestry and related training institutions expressed through a need's assessment conducted by AFF. These compendiums will be complemented by six others under preparation on climate change adaptation and climate change mitigation in African Forestry. They are expected to provide educational and training information, organized in a pedagogical manner, that is crucial to a standard or uniform approach in building the capacity and skills on climate change issues related to forestry among African forestry stakeholders in the various African sub-regions. They will also provide guidance on addressing national and regional issues on climate change and forestry by other interested stakeholders.
In an effort to complement FAO's regular reports on the global state of forestry resources and on related aspects, AFF also launched the book on "The State of Forestry in Africa: Opportunities and Challenges" on May 22nd. The issue provides a broad overview of some of the most pressing concerns in the African forestry sector, with the intention that subsequent issues of this publication will dwell on other equally important concerns that could not be accommodated in this issue. AFF plans to produce such issues, with potential partners, once every 2-4 years, resources permitting.
For further information please contact:
Executive Secretary
African Forest Forum (AFF)
United Nations Avenue, Gigiri,
P.O. Box 30677 – 00100, Nairobi, Kenya.
Tel.: +254 20 722 4203
Fax: + 254 20 722 4001/ 4181
Email: exec.sec@afforum.org; g.kowero@cgiar.org,
Website: www.afforum.org
Follow us on Twitter @africanff
Like us on Facebook / African Forest Forum
Find us on LinkedIn / African Forest Forum (AFF)